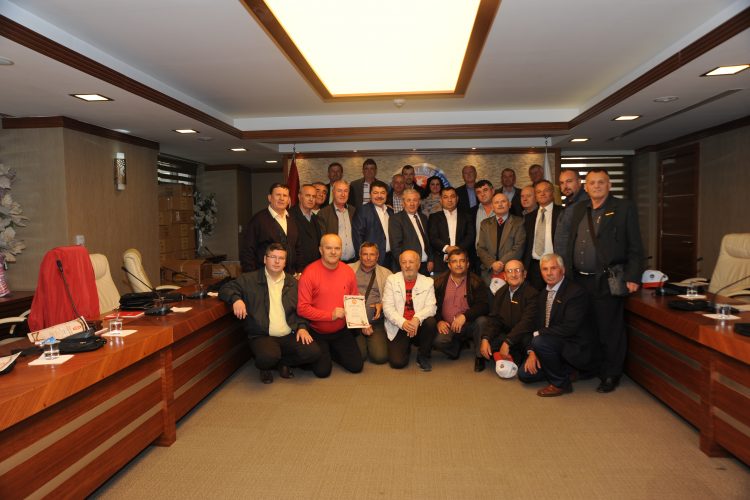 A group of unionists of FSPISH, KURUM and ARMO employees, have participated in a one-week training in Ankara, Turkey. This training is in the framework of cooperation between the two Federations FSPISH and IEMF.
This was not the first time FSPISH trade unionists went for training in Turkey. Earlier, union representatives, employees at KESH sh.a. and OSHEE sh.a, and no later than in July 2017, Bulqize miners' unionists took part in the training conducted by the host Trade Unions.
In this training the trade unionists are closer to the structure and functioning of the union in Turkey. Also various pedagogues in the fields of economics and law gave lectures related to the field of syndicalism. They answered many questions made by our trade unionists, given the national context. After an intensive training week at the end the participants were certified by the leaders of 'TURK METAL' and 'IEMF'.
Finally, FSPISH Secretary General, Mr. Taf Koleci, thanked for this opportunity that was created for the FSPISH trade unionists to participate in such training that is useful for the progress of Trade Union  Movement in Albania.