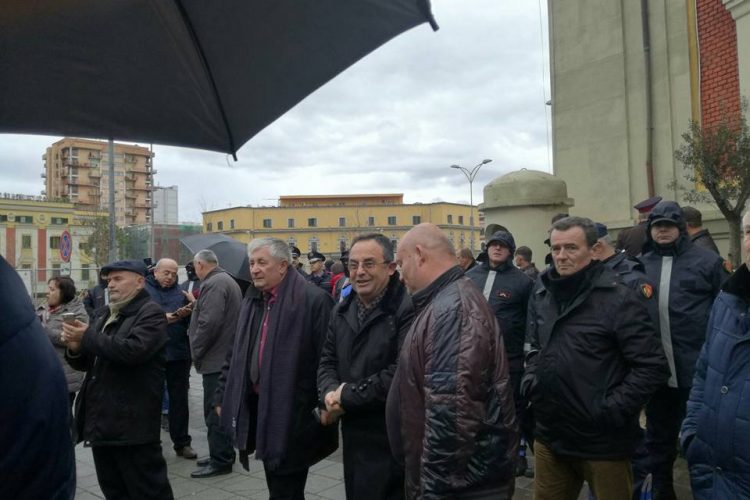 Today on 28th December 2017, workers of the Oil Processing Plant, on Ballsh, Albania, did a strike ahead of the Energy and Infrastructure Ministry of Albania for unpaid wages from the Company. This strike is  ongoing of the strike on 21th December where the workers did strike before the Company's door, and also is the ongoing strike of yesterday where the workers did strike on ahead of the Prefecture of Fier, Albania. From Fier they walked by foot to Tirana, where they did strike on ahead of the Ministry. After some hours in strike, Minisetrs Gjiknuri and Ahmetaj, have called in an urgent  meeting the Head of the Trade Union Federation of Industrial Worker of Albania, Taf Koleci, The President of Trade Union Confederation of Albania, Kol Nikollaj and Head of the Trade Union of Oil Procesing, Kamber Iliazi, which represented the workers rights. After this meeting in closed doors, has been reached that the workers will be paid by the Company in the next day, that will be Friday, on 29 December 2017.
Immediately the news has been communicated to the workers, but they have been unbeliever and they did not want to finish the strike without being paid today and not tomorrow. There was and conflict with the polices, but at the end they accepted to finish the strike.
FSPISH insures all the worker that will be hand by hand to fight for their sweat and their rights.
So we are hoping that the Tomorrow will be a marked day for these  workers, in order  to be back to theirs homes and to celebrate with their dears around the New Year Table.