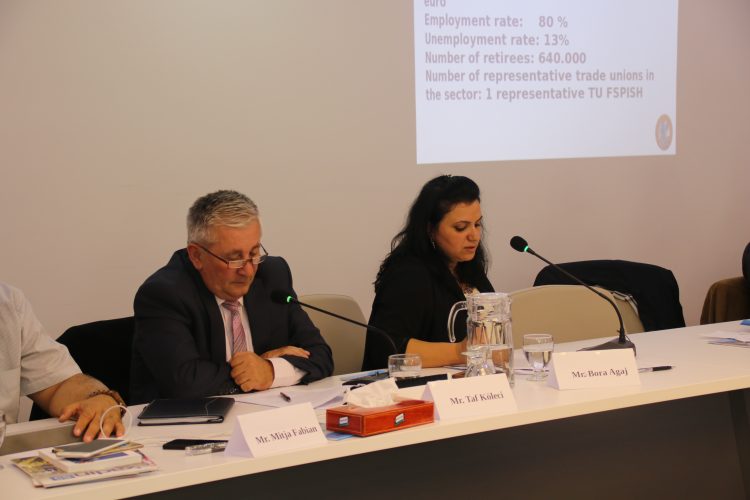 On 18.10.2017, the meeting of the Presidium and the Secretariat of RETUNSEE was held for the oil refinery. Among other things, in the meeting were discussed the issues that have the employees in this sector and possible solutions in the national context.
The Oil Processing Sector was clearly presented by the Secretary General of FSPISH, Taf Koleci, where he highlighted the issues that the employees have in this sector. He also stressed the biggest problem facing the Ballsh Oil Processing Workers, as they have one year without receiving salaries. For this reason, Mr. Koleci points out, FSPISH has been opening months with the company for months.
Other important issues such as safety and health at work in this sector are also mentioned.
The Trade Union Federation of Albanian Employees of Albania received full support from other members of RETUNSEE and was also persuaded for the hard work of the Federation  to defense the workers.