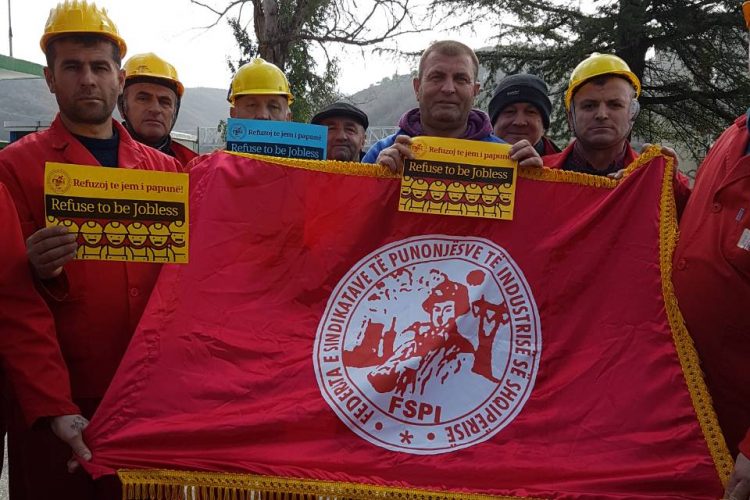 On 07.02.2018, the General Secretary of FSPISH, together with the workers of the currently unemployed Ballsh Oil Refinery Plant and the firefighters of this plant, protested in front of the plant. Factory firefighters, currently working with all responsibilities and obligations as employees, but without receiving any salaries from the employer for many months, want to know who responds to paying their work diligent. While unemployed workers are waiting for the plant to start and return to work. They are asking the Albanian government to solve this vital problem for them, but also for this "cancer" that has threatened the country's economy. FSPISH has been, is and will continue to be a key supporter to fight for employee's rights. We have not believed and will never believe that there is no oil in Albania, but its mismanagement has led us to an impasse. "This is neither the first nor the last protest," said FSPISH Secretary General Taf Koleci.
Together we say no unemployment. "REFUSE TO BE JOBLESS", has been the logo of today's protest at the closed doors of the plant.
FSPISH will continue to support the workers until their return to work.